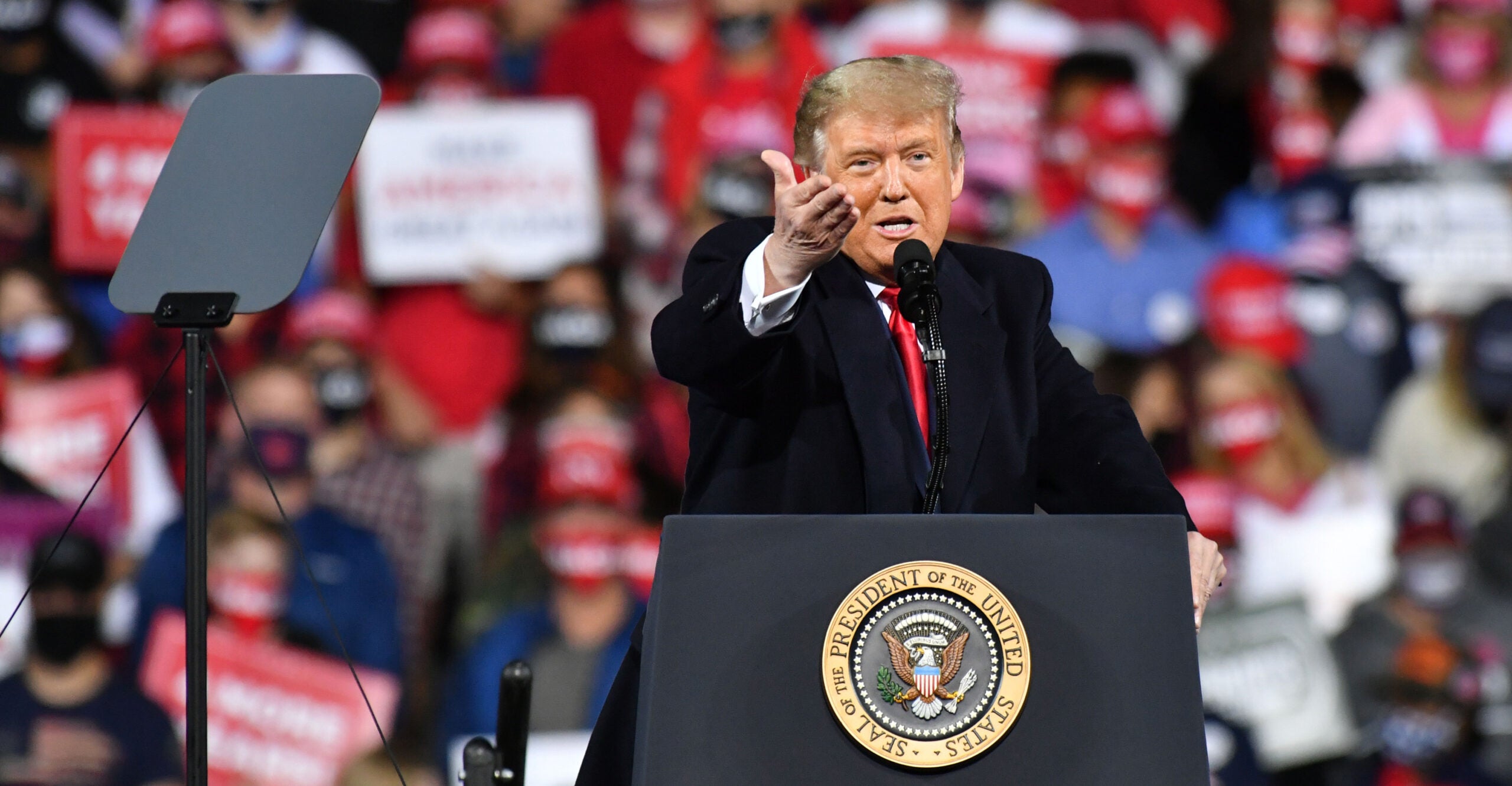 President Donald Trump said Monday morning that he would announce his nominee for the Supreme Court on either Friday or Saturday, and has narrowed the list of contenders to five.
In an interview on the Fox News Channel's "Fox & Friends" program Monday, Trump said the deferral was intended to allow time to pay respects to the late Justice Ruth Bader Ginsburg, who died Friday at the age of 87.
During the interview, Trump was asked about Judge Amy Coney Barrett, 48, of the U.S. Court of Appeals for the 7th Circuit; Judge Barbara Lagoa, 52, of the U.S. Court of Appeals for the 11th Circuit; and Judge Allison Jones Rushing, 38, of the U.S. Court of Appeals for the 4th Circuit, among others.
He didn't deny that any of them were on his shortlist of potential nominees, but declined to say specifically who the five names were.
Trump said, "The final vote should be taken, frankly, before the election."
The postponement till Friday or Saturday would result in the announcement coming after memorial services for Ginsburg, the president said.
"I think it will be on Friday or Saturday, and we want to pay respects. It looks like we will have services on Thursday or Friday, as I understand it, and I think we should, with all due respect for Justice Ginsburg, wait for services to be over," he said.
Trump praised those on his shortlist.
"No matter how you would look at it, these are the finest people in the nation—young people, pretty young for the most part," the president said, adding, "These are the smartest people, the smartest young people. You like to go young, because they're there for a long time."
In an interview with ABC News on Sunday, House Speaker Nancy Pelosi, D-Calif., seemed open to the idea of impeaching Trump again as a means to slow down the Supreme Court nomination process.
Trump almost welcomed the challenge.
"I heard if I [nominate], they're going to impeach me, so they're impeaching me for what constitutionally I have to do," he said, later adding, "If they do it, I think my [job-approval] numbers will go up."
View Original Source Source